Vinyl and Leather Upholstery Repair 
We are completely mobile and can come to your home or business. Moreover, we can repair, restore, and renew damaged leather, plastic, vinyl, fabric, and upholstery in Hoover AL. Therefore, we can come to you, and repair your couch, your car seat, and even your favorite leather chair. In addition, we also can repair and restore restaurant seating, RV interior, medical equipment, boat seats & vinyl siding.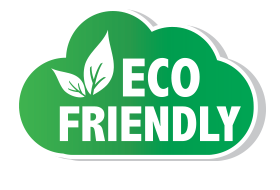 Above all, each year tons and tons of damaged couches and chairs end up in landfills. Feel good about making a choice to refurbish, instead of replacing your damaged furniture, plastic, and vinyl items instead of replacing them. Restoration is a much more economical and sustainable option in which Fibrenew can help.
See Our Reviews
Jon McLendon
205.410.2223
E-Mail Us
Visit Our Website
Follow us on Facebook
Instagram
Sofas, Couches, Chairs, Love Seats & Footrests

Damaged leather couches, chairs, and sofas, whether torn, worn, ripped or faded can be restored by Fibrenew. Blemishes on leather furniture such as burns, stains, holes, and cuts can also be renewed. If you're looking to change the color of your leather furniture, turn to our expert color matching and re-dye services.
Automotive Interior Service
We can repair leather vehicle seats, plastic door panels, vinyl armrests, and even leather steering covers, and more. As a result, we can repair damaged leather, vinyl, plastic or fabric. Moreover, it can be in your car, truck, van, motorhome, camper, motorcycle or recreational vehicle.  This not only enhances the appearance and comfort, but it also boosts the overall value of your investment as well. Whether you have faded or worn leather car seats, scratched plastic door panels or cracked vinyl armrests, plaese call us.  Above all, Fibrenew can make it look great again for a fraction of the cost of replacement.
Leather Cleaning & Protecting
Leather furniture cleaning, vehicle interior refurbishing, aircraft interior, restaurant seating maintenance and more.
Often times, getting your leather professionally cleaned and protected is all that's needed to make it look great again. Fibrenew can rejuvenate leather and remove discoloration and blemishes from pets, children, food and drink stains, pen markings and more. Furthermore, leather cleaning re-moisturizes, revitalizes and renews leather to give it a fresh new look and extends its life.
If you cant scan the code below, just TAP HERE to access my contact information, and put my info in your contact list.