Find a city in your area using the search box below to find a  professional technician to assist you in removing those ugly dents and dings.
Paintless Dent Repair Professionals
| Logo | Name | Search Queries |
| --- | --- | --- |
| | | new york, ny, white plains, flushing, sayville, brentwood, hempstead, hamptons, hampton, islip, bayside, bay shore, lindenhurst, oyster bay, st james, new rochelle, long island, suffolk county, nassau county, westchester county, mastic beach, massapequa, |
Many paintless dent repair professionals are mobile and can come to your home or business. Therefore, they can repair that door ding that you notice every time you get in your vehicle.
Furthermore, many can repair dings on motorcycles, and even some refridgerator and garage doors.
Door Dings and Dents can be repaired economically and in a fast timely fashion.  You won't have to give up your car for days waiting to get it back. You won't have to rent a car or borrow one to get around, which adds more expense and inconvenience.If you are in the Plano area give us a call today and let us get those dents and dings repaired the paintless way.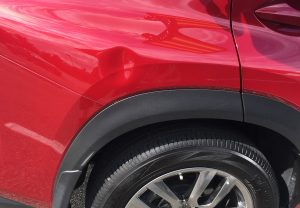 With paintless dent removal and dent repair there is no need for fillers, sanding, painting, and you don't have to worry if the color is going to match. Because of these advantages there's no need to go to a body shop for small dents. These dents can be removed at your home or office, and usually takes about an hour, saving you TIME and MONEY. No rental cars or getting someone to pick you up and take you back. Not only can you save money, but you can also be  environmentally friendly. Since we only use a tool to push out the dent or dings, there is no need for the storage of waste products after being used in a regular body shop to become waste products such as the paint, bondo, and other chemicals that have to be disposed of in a chemical landfill.
 Our specialists are trained to keep your investments like new. Skilled technicians can remove those dents and dings. Repair of hail damage, door dings, minor body creases, and minor bumper indentations can be removed using the paintless method. The techniques can also be applied to help prepare the damaged panel for paint. Paintless dent repair/removal is also known as PDR. PDR is a process of repairing minor dents, dings, and creases. It's performed by a highly skilled technicians, utilizing special tools and lighting. Dents and dings can be repaired best when the paint is not damaged, and the metal is not too stretched. In many cases it's easier to repair large shallow dents than deeper smaller ones. Paintless dent repair and removal is performed by accessing the back side of the dings and dents and messaging them out from the outside to the original factory condition.